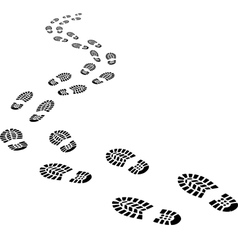 Last Sunday, our minister Andrea recalled her recent visit to St Ninian's Cave as part of the Clergy Pilgrimage in Galloway. She explained that like the pilgrims of old, we return from time spent away from home to discover that we have changed and that life is never the same as it we thought it was before. Life can be a pilgrimage of surprises and the disciples who followed Jesus never imagined where their new lives would take them. Although they faced hardships, they led exciting and eventful lives. We too can find that God is full of surprises if we follow the Christian life.
Last month we had our Annual General Meeting after the 10 am service. AGMs are an essential event but they are not always very interesting. This one was both enjoyable and informative as we sat in a square around tables in the hall to hear reports on various aspects of church life, ranging from finance to refugees. We learnt that the Dorcas craft group has restarted on the third Monday of the month from 1 pm till 4 pm and that up to 20 different groups are now using the hall each week but there is room for more.
We heard that the church itself has wonderful acoustics and that we hope to have many concerts in the next year and are looking for charities who want help and musicians to perform. Some charities have lost 4/5th of their income since lockdown and 1/3rd of musicians have left the profession so there is great need and our Bosendorfer Grand piano is waiting to be used.
Despite the difficulties caused by lockdown, the church continues to give 10% of its income to a range of charities both local and overseas. Andrea, our rector, thanked everyone for their work over the past year during difficult times and welcomed the newcomers to the congregation as we look forward to greater opportunities in the time ahead.
Church services continue to be at 10am on Sundays, and 10am on Thursdays, followed by tea / coffee in Friendship House, plus the Inter-church Prayer Group at 10am on Tuesdays in the Garden Room at the back of the church hall.