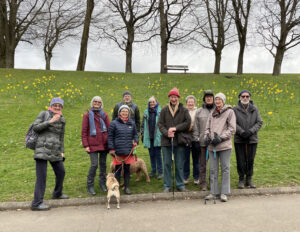 Daffodils which had been planted by Tim, greeted our eyes as we walked through Lennox park, before continuing our walk on the Douglaston Trail. We were blessed with dry weather and enjoyed conversation at a relaxed pace without the need of negotiating any wet and muddy stretches on this occasion! We were accompanied by Ted and Trixie who met up with doggy friends along the way.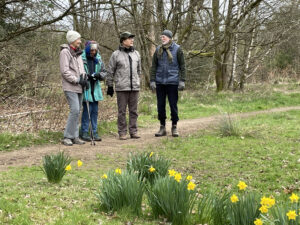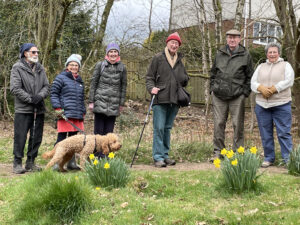 Back at the hall there were 3 types of soup and many of us took the opportunity to sample each one! Marie's cheese scones, pancakes with butter and jam and Andrea's apple cake all hit the spot afterwards, not forgetting Jenny's Celebration chocolates too which went down a treat!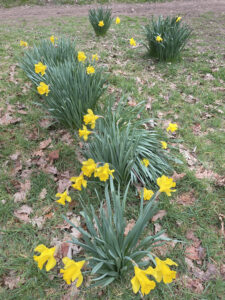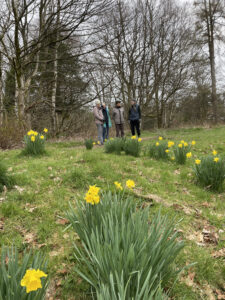 Thanks to Tim and Jane for organising the walk, which once again was a lovely opportunity for fellowship along with gentle exercise in beautiful surroundings. We are looking forward to a Bluebell Walk in May.