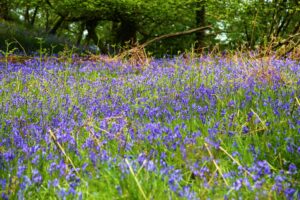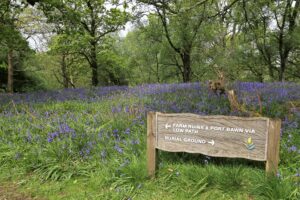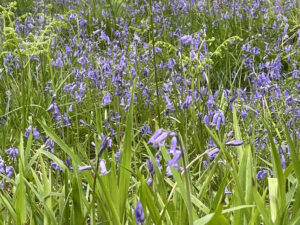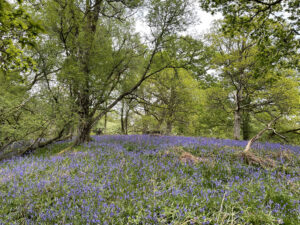 On Saturday, seventeen of us as well as Andrea's dog Ted, enjoyed a wonderful day at Loch Lomond. We took the short ferry crossing to Inchcailloch and were treated to a superb view of an osprey circling overhead on the way over to the island.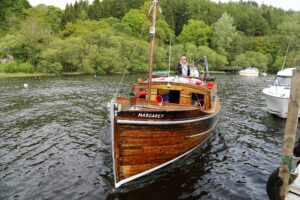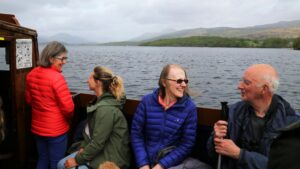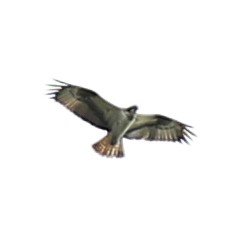 Some of our party then took the path to the site of a ruined church and ancient graveyard where St Kentigerna is believed to have been buried.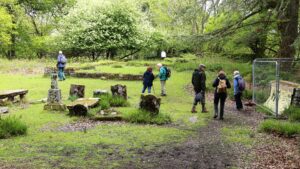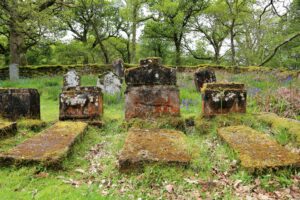 Others  took the route up the hill to the high viewpoint, where the panorama of Loch Lomond and the misty mountains beyond, opened up before us. As we walked along the paths, there was a magnificent spread of bluebells carpeting the ground, which looked so beautiful with the sunlight shining through the surrounding trees.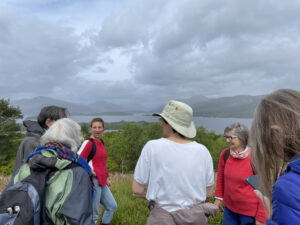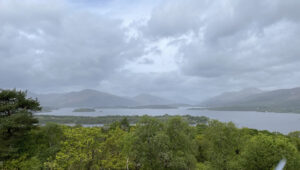 We appreciated the time that Louise, the Loch Lomond Ranger spent with us, telling us lots of information about the loch &  Inchcailloch,  its wild life and history. After descending from the hill view point, the bay on the far side of the island made a perfect place to enjoy lunch while watching a variety of water activities including canoes, boats and splashing dogs as entertainment. A few of our group enjoyed testing the water for a paddle too!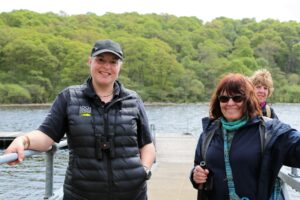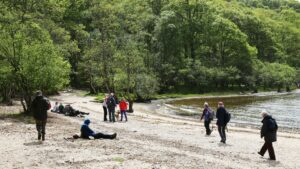 The walk was undertaken at a gentle pace, providing lots of opportunity for conversation while admiring the views along the way. Layers were shed when the earlier chill in the air was replaced by warm sunshine which made it seem like a mid summer day!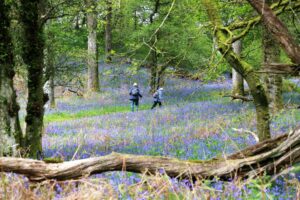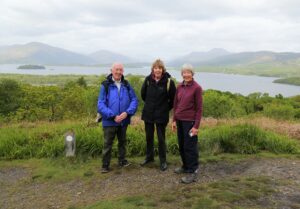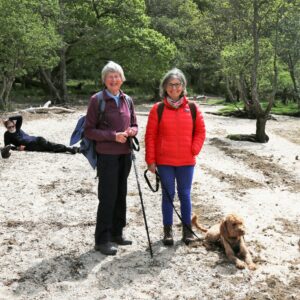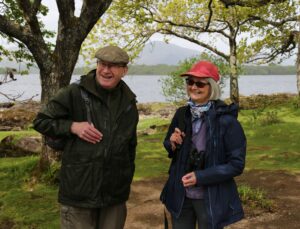 Robert took on the role of our roving photographer, capturing the atmosphere of the day both in the beauty of the island and our cheery group of walkers.  It was great to recall memories of past visits to the island or to explore it for the first time. Thanks to Tim and Jane for organising the walk for us, even arranging for such fine weather! We wonder where the next walk will take us. We are looking forward to it already!