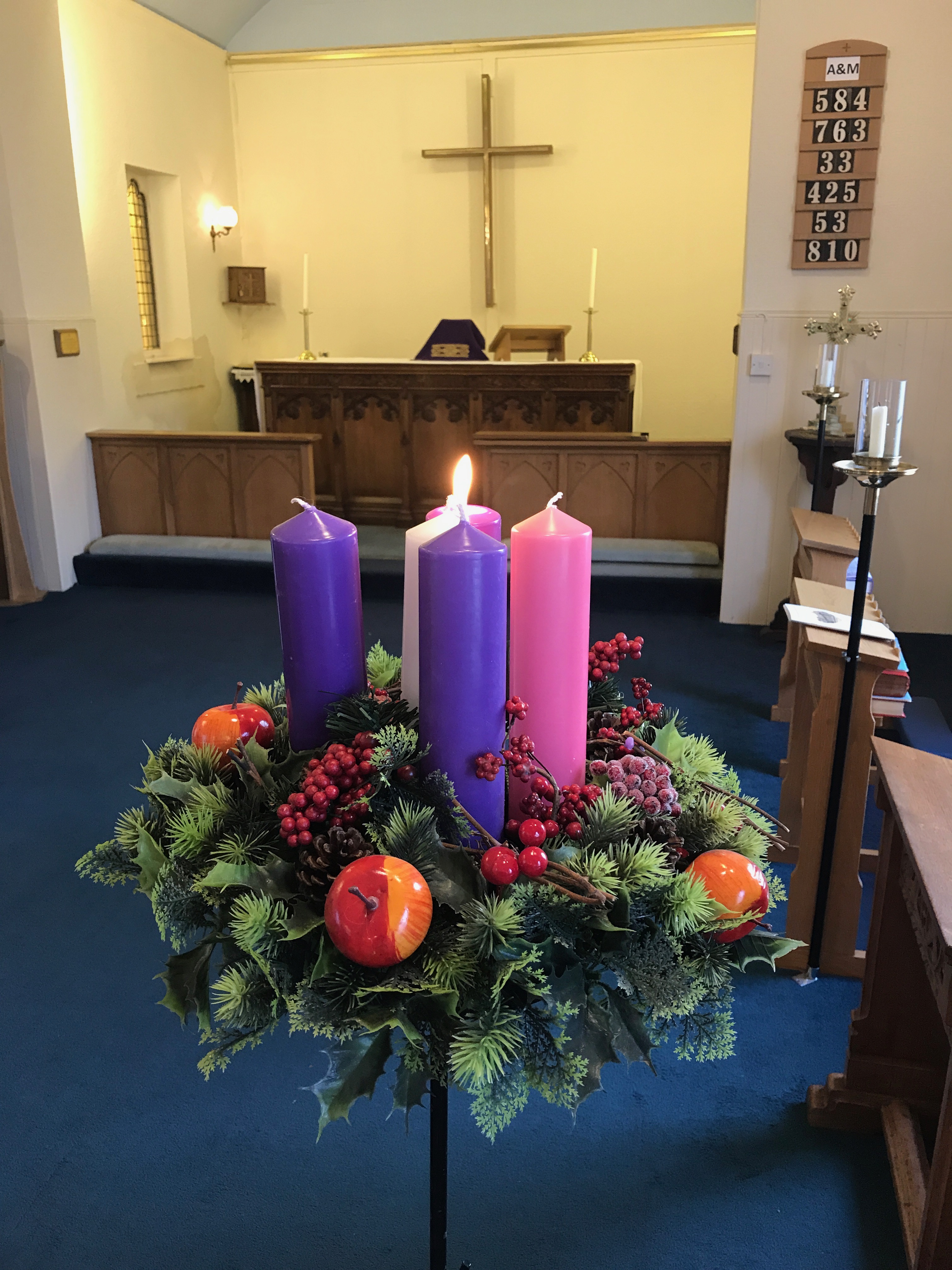 St. Andrew's continued its 140th anniversary celebrations with special Advent Sunday music and liturgy, based on a Festival Service from the Royal School of Church Music: 'Where Shall Wisdom Be Found?'. Drawing from a rich Christian heritage of practice in seeking wisdom, the service gives liturgical form to this search. Thanks are due to our organist for his encouragement in guiding our wee music group through the sung elements, to Penny for accompanying the beautiful Psalm on the recently installed Bösendorfer piano, and of course to the singers themselves. We even incorporated some percussion for the communion setting!
Historical facts were listed on the final pages of the service booklet, which has been created by Robert. He included other significant events which took place in the year of our church's foundation when Queen Victoria was on the throne and Benjamin Disraeli was Prime Minister. Did you know that milk was first sold in glass bottles in 1879? That year has been "remembered for a very long time" because of the Tay Bridge disaster.
On the back of the booklet there were interesting line drawings showing how the interior of the church looked in 1879 and also in 1991. It's different again today!