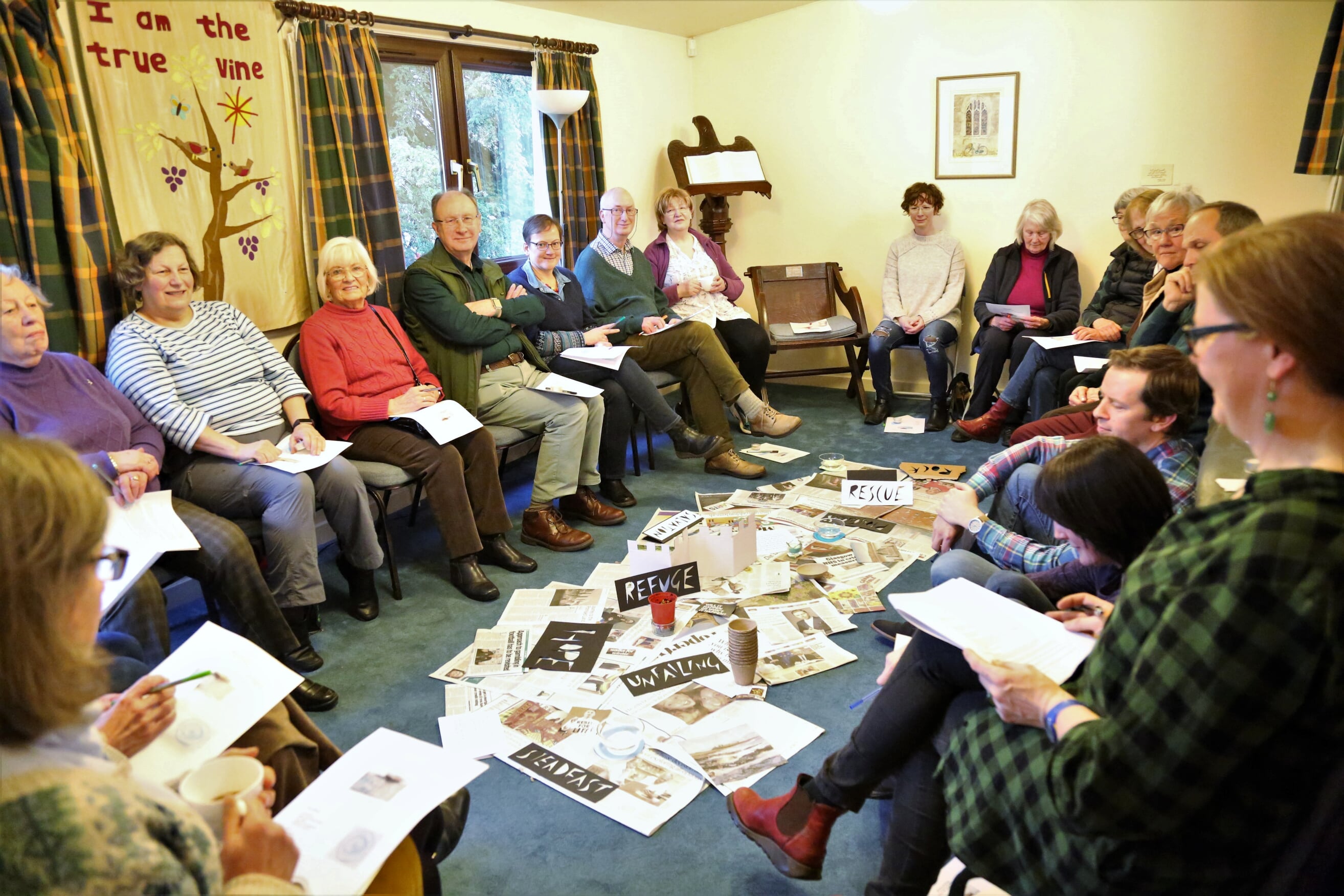 On Saturday afternoon 20 of us gathered for an afternoon of reflection & creativity, led by Liturgical Artist Carol Marples, of Soul Marks Trust. We were delighted to be joined by so many friends from St. James the Less, Bishopbriggs. The group fitted cosily around the edge of the Garden Room. Psalm 62 was used as a focus with key words from the Psalm cut out of large pieces of cardboard & displayed on a selection of sheets from the day's newspapers on the floor in the centre. Tea lights were added to this display by each of us in turn as we said our name and one word to express what we had felt thankful for over recent days. We read 2 translations of Psalm 62 together.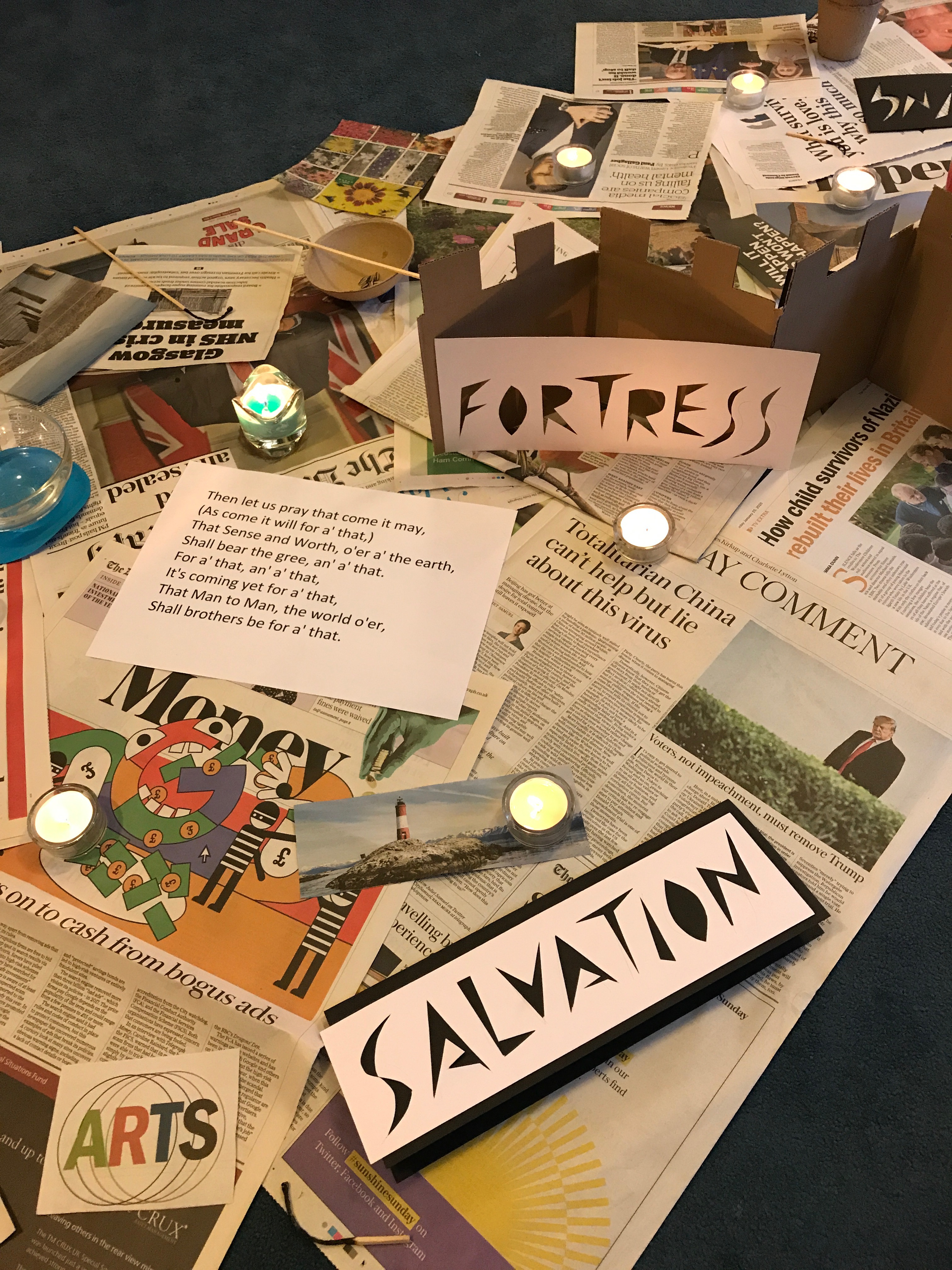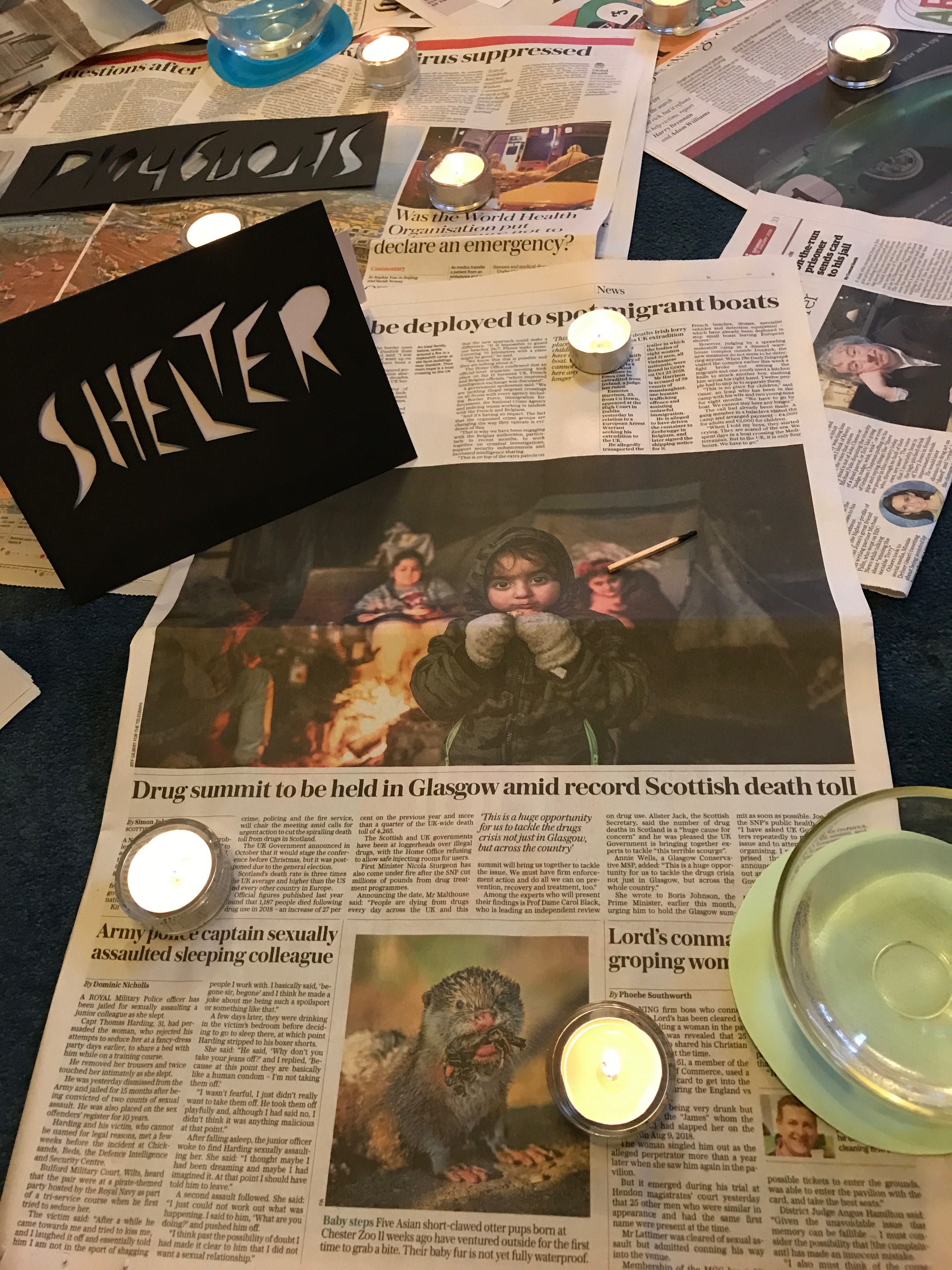 After some reflection with words & music, we moved into the hall where Carol introduced the idea of mark making, first with charcoal to express in turn happiness/anger/peace. Next we were asked to select a colour pastel that represented a word including passion, heaven, danger & hope. Everyone participated with this activity, including those who felt they had no artistic skill! This 'warm up' gave us confidence to express our thoughts creatively as is seen in the pictures below.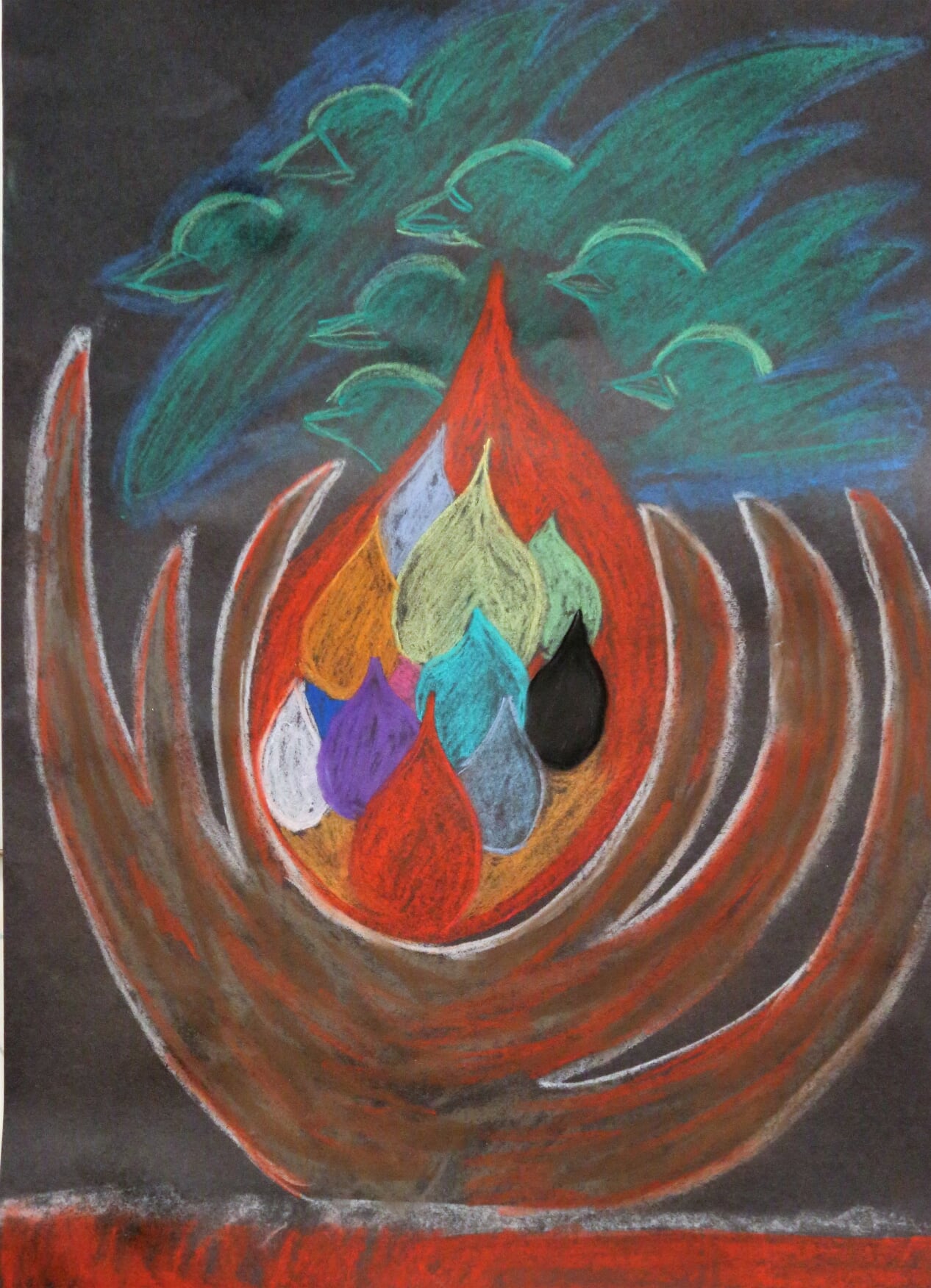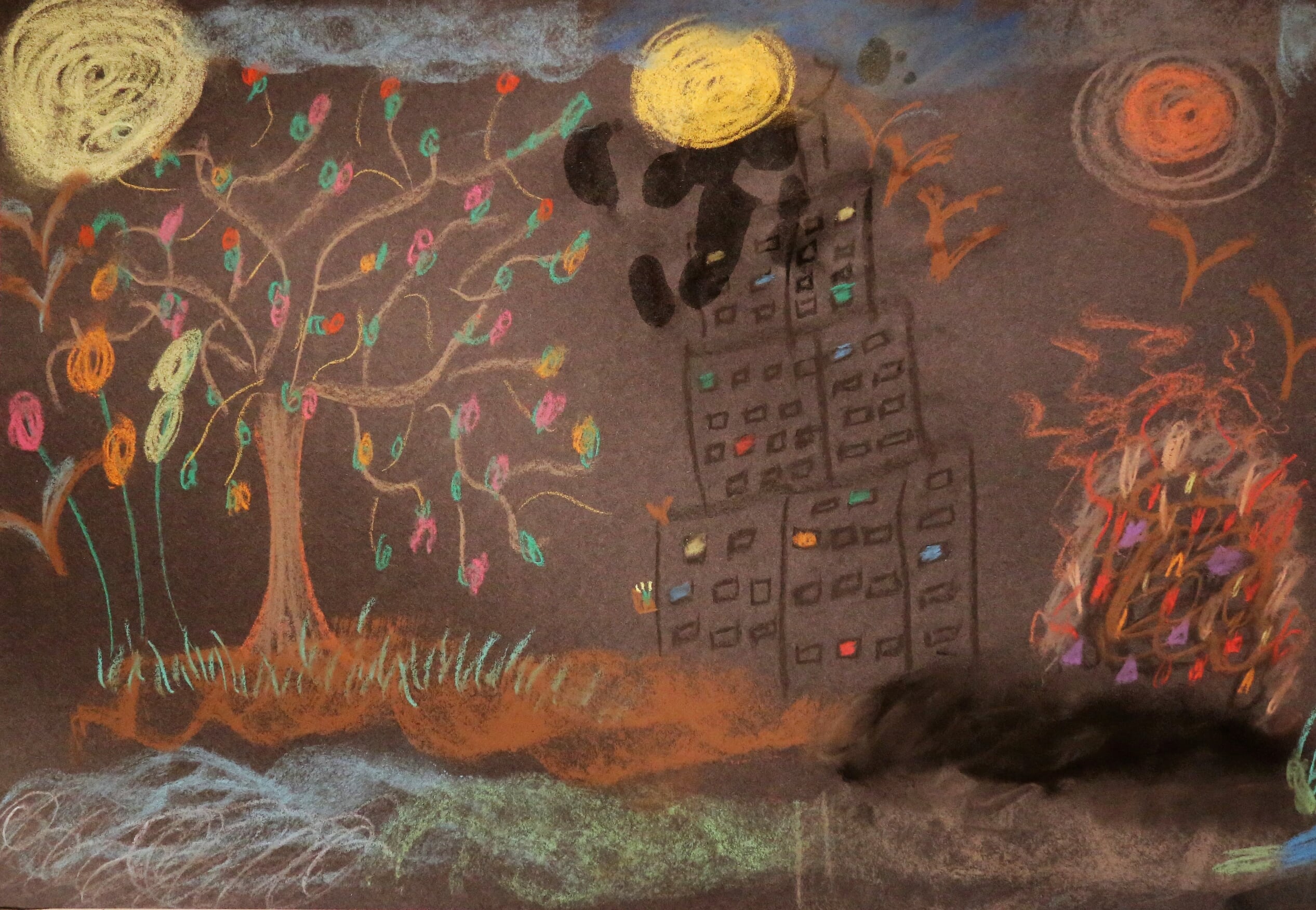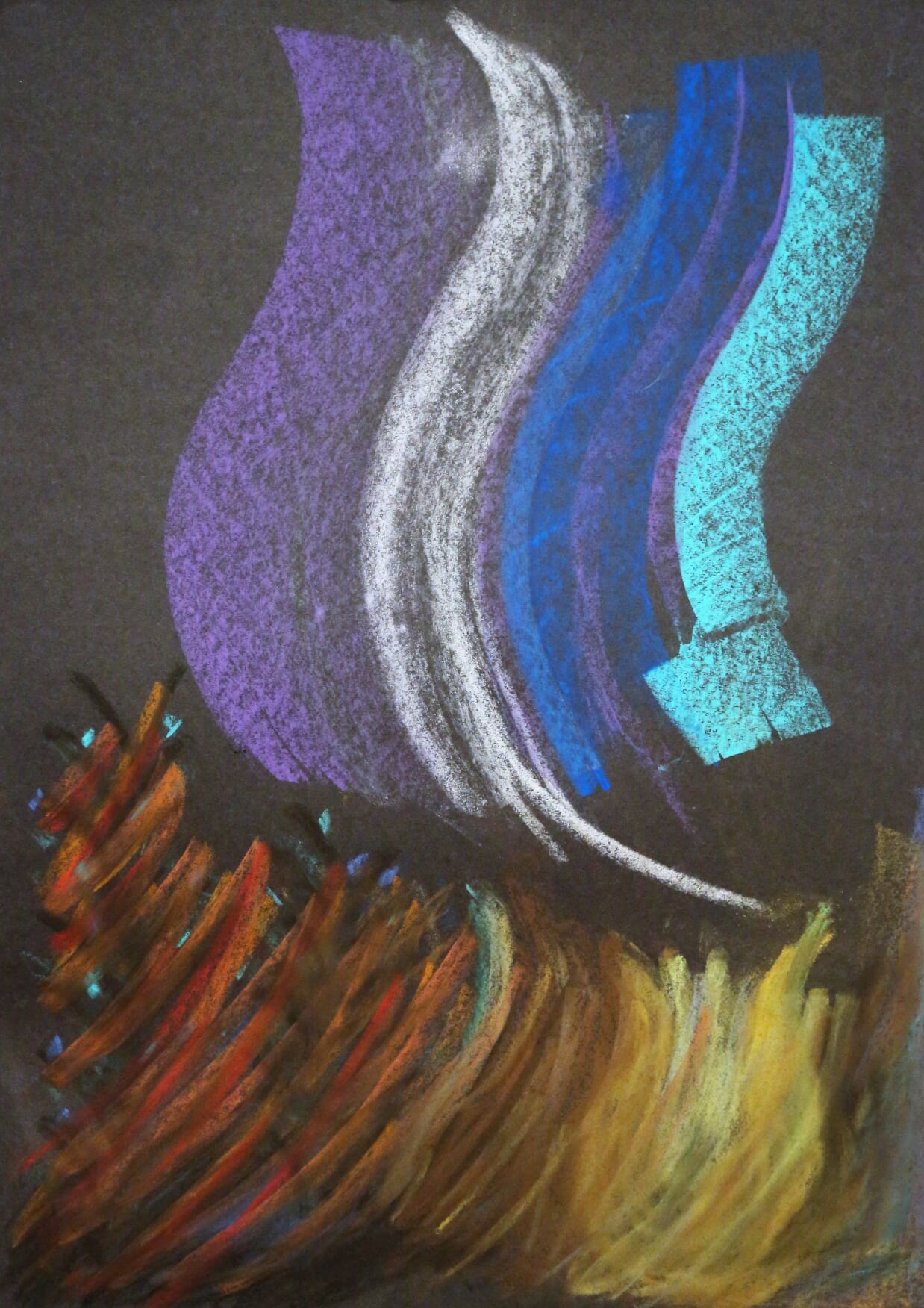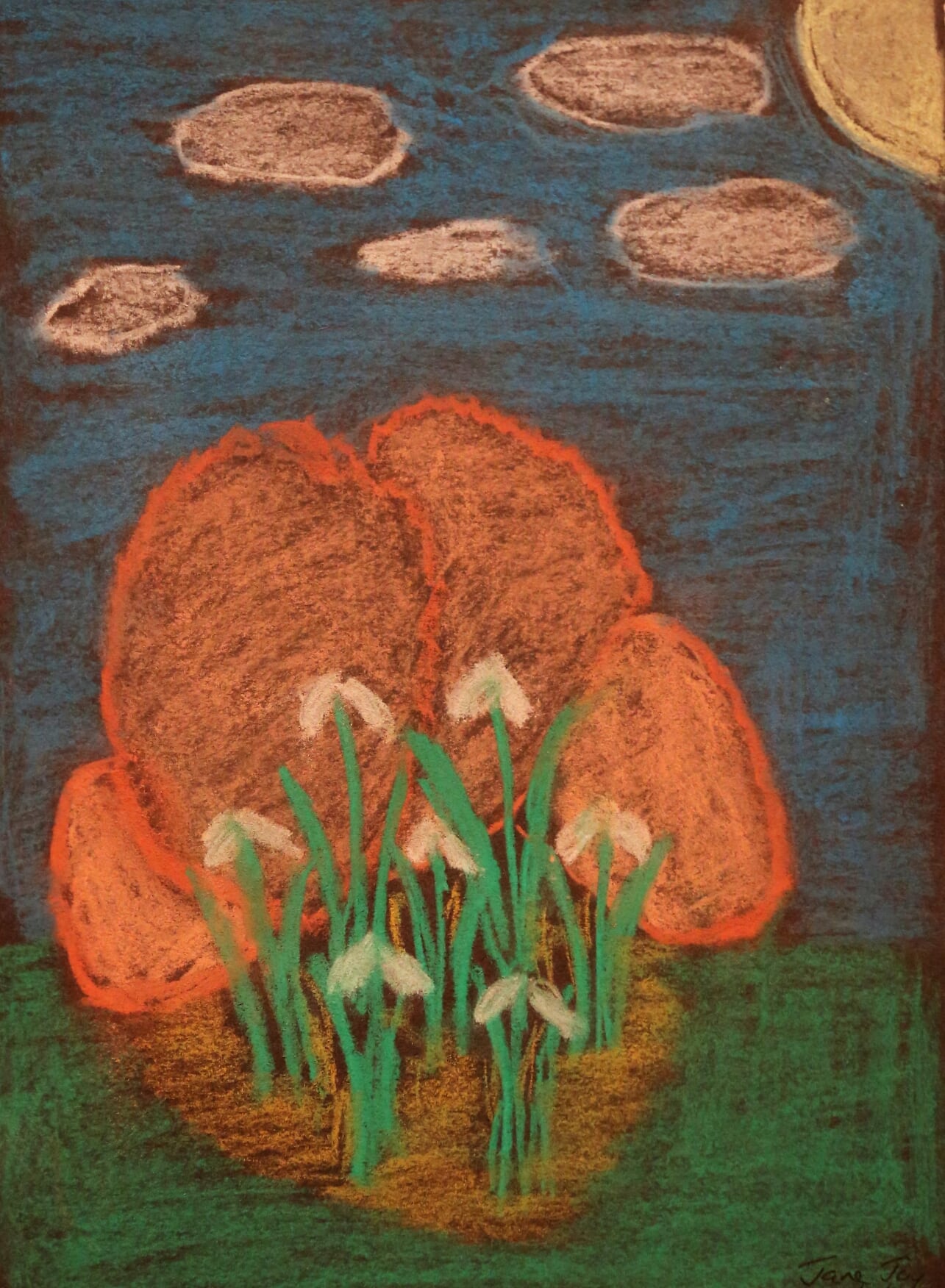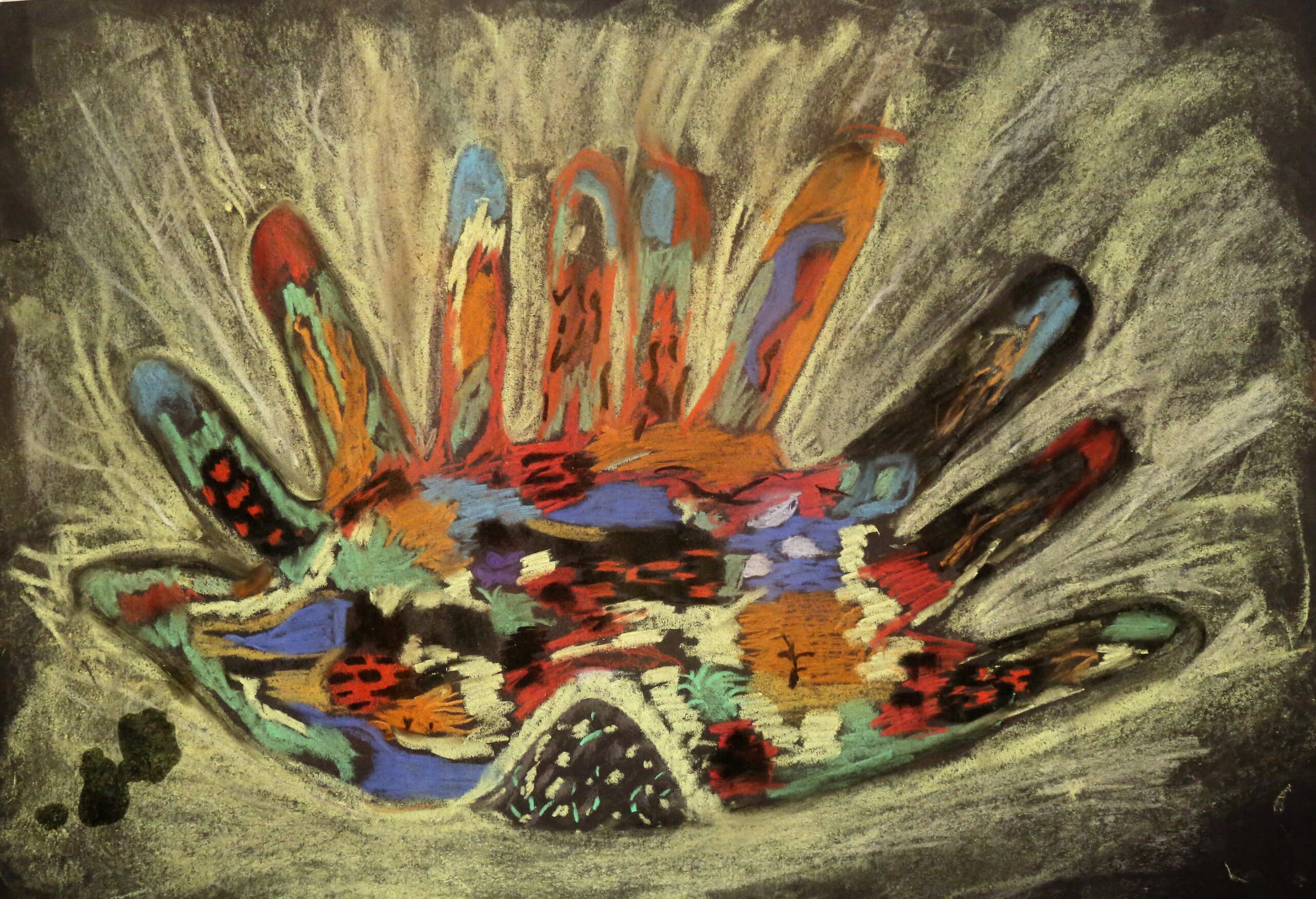 We were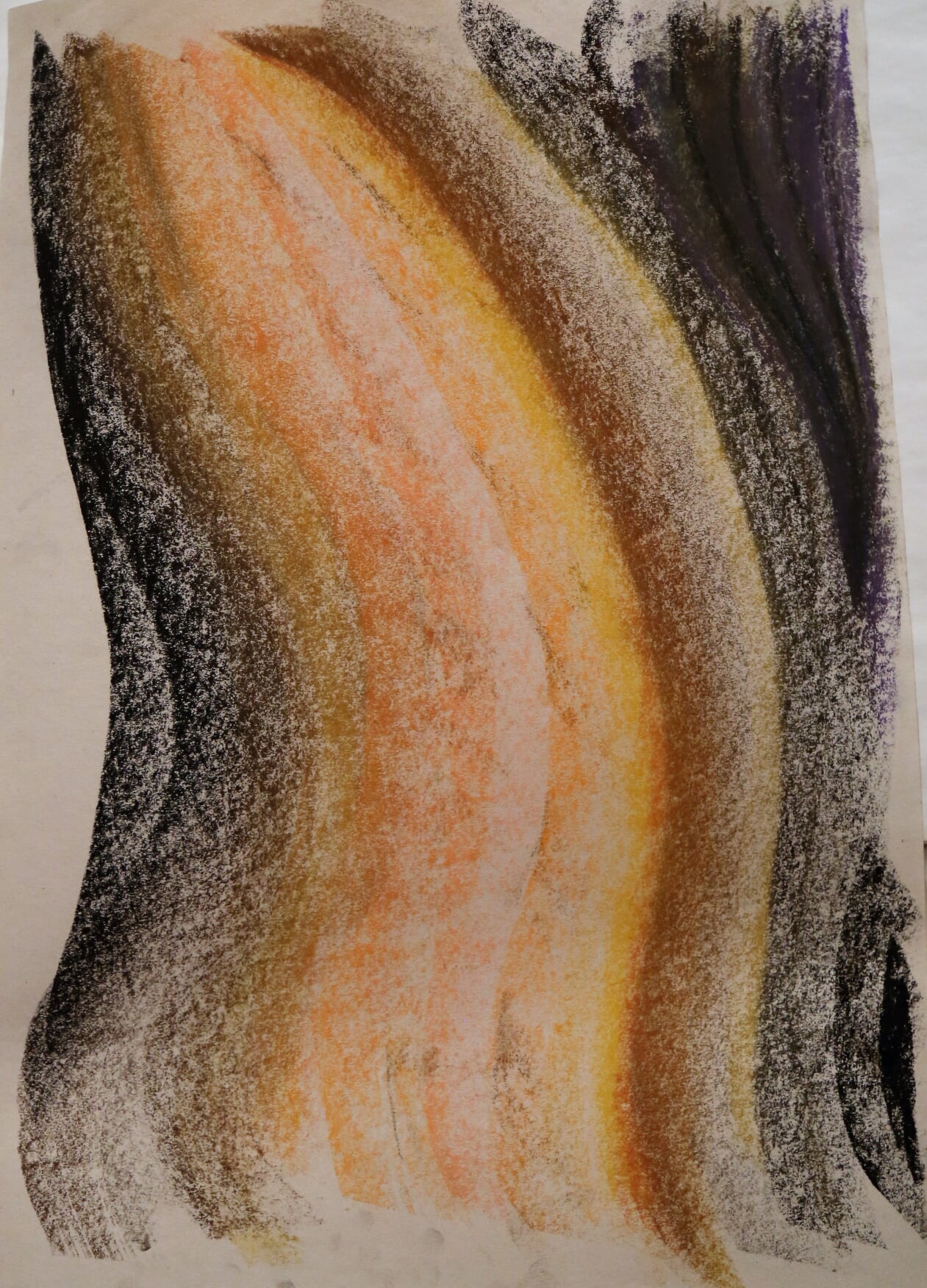 encouraged to respond to the Psalm and our reflection upon it in whatever way we liked. This could be by embarking on a larger pastel creation, writing words, or reading & meditating more on the Garden Room display. About an hour was spent in silence, as we responded in individual ways followed by an opportunity if we wished to share our experience in a small group.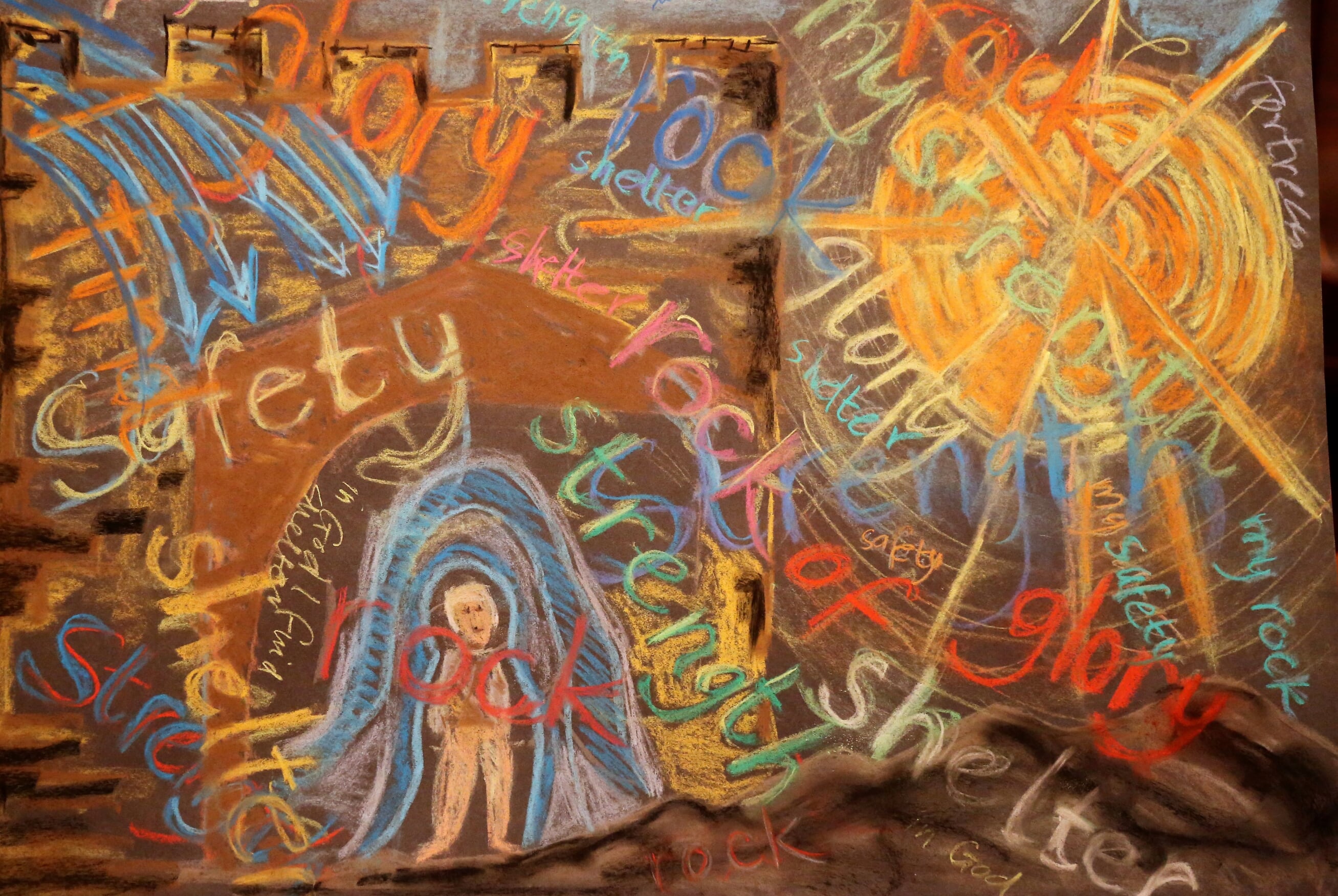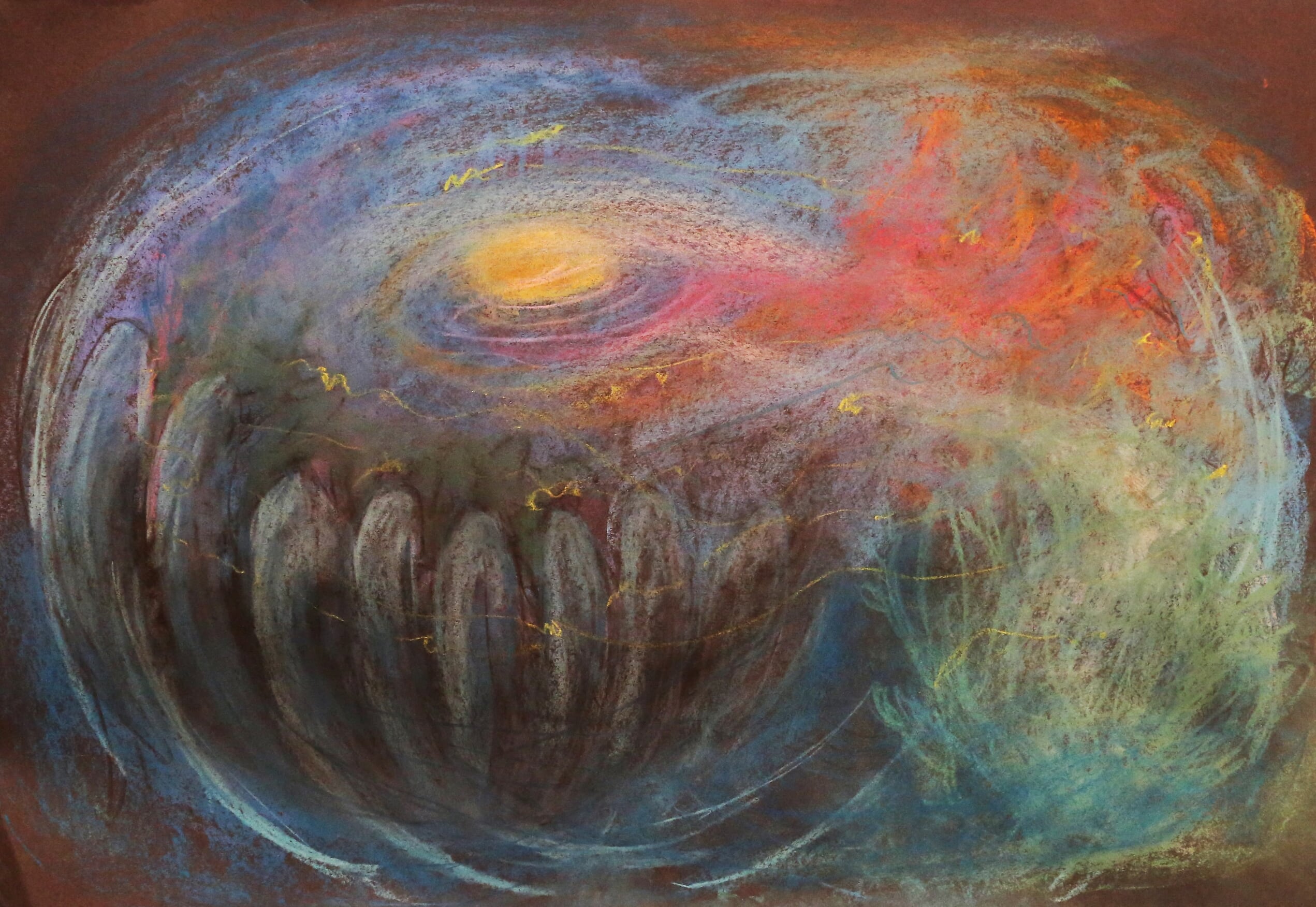 As well as the artwork arising from the reflection, one of our group was inspired to write a poem.
Psalm 62
Why climb a mountain?
To find God.
Is it hard?
Yes. The way angles cruelly up, through mist-shrouded, gale-battered, ice-skimmed, snow-dusted boulders. It is unforgiving.
And at the top?
Space. Wind. A heaven-brushing view, with blue-grey hills tumbling into emptiness.
What do you feel?
A sense of glory and deep thankfulness. Because God has been with me every step of the way.  He is my rock and my strength.
MVC, 25/1/2020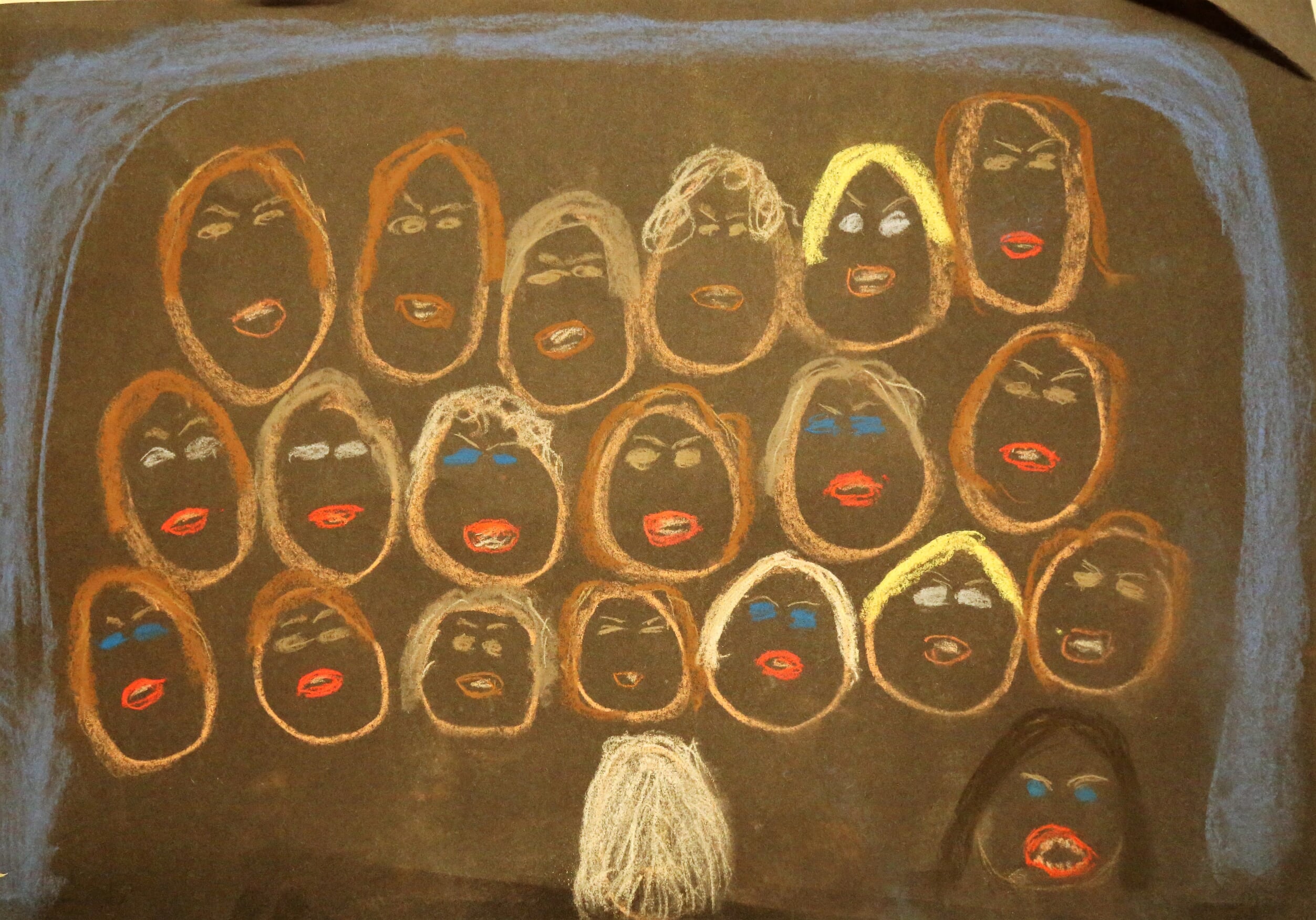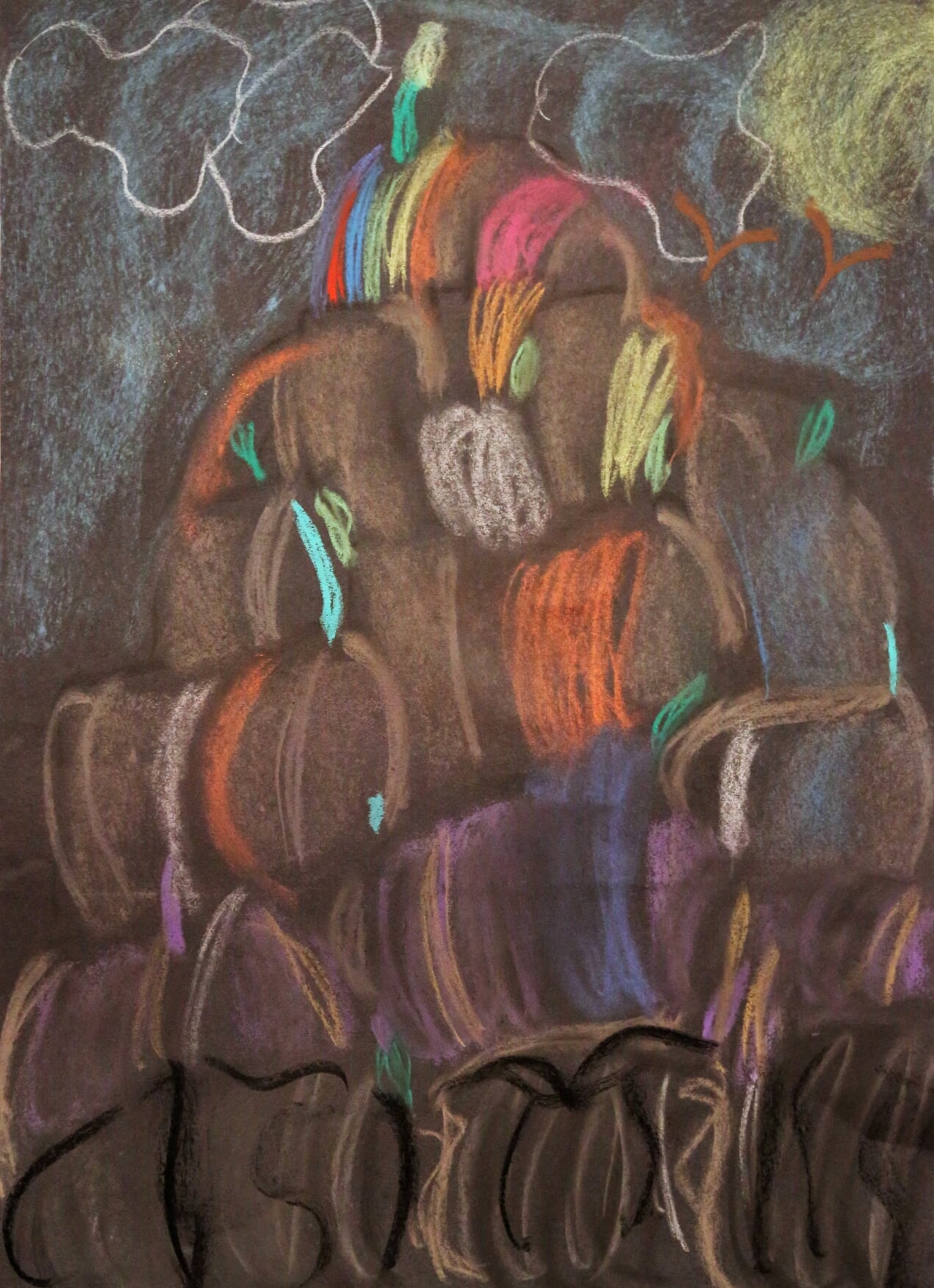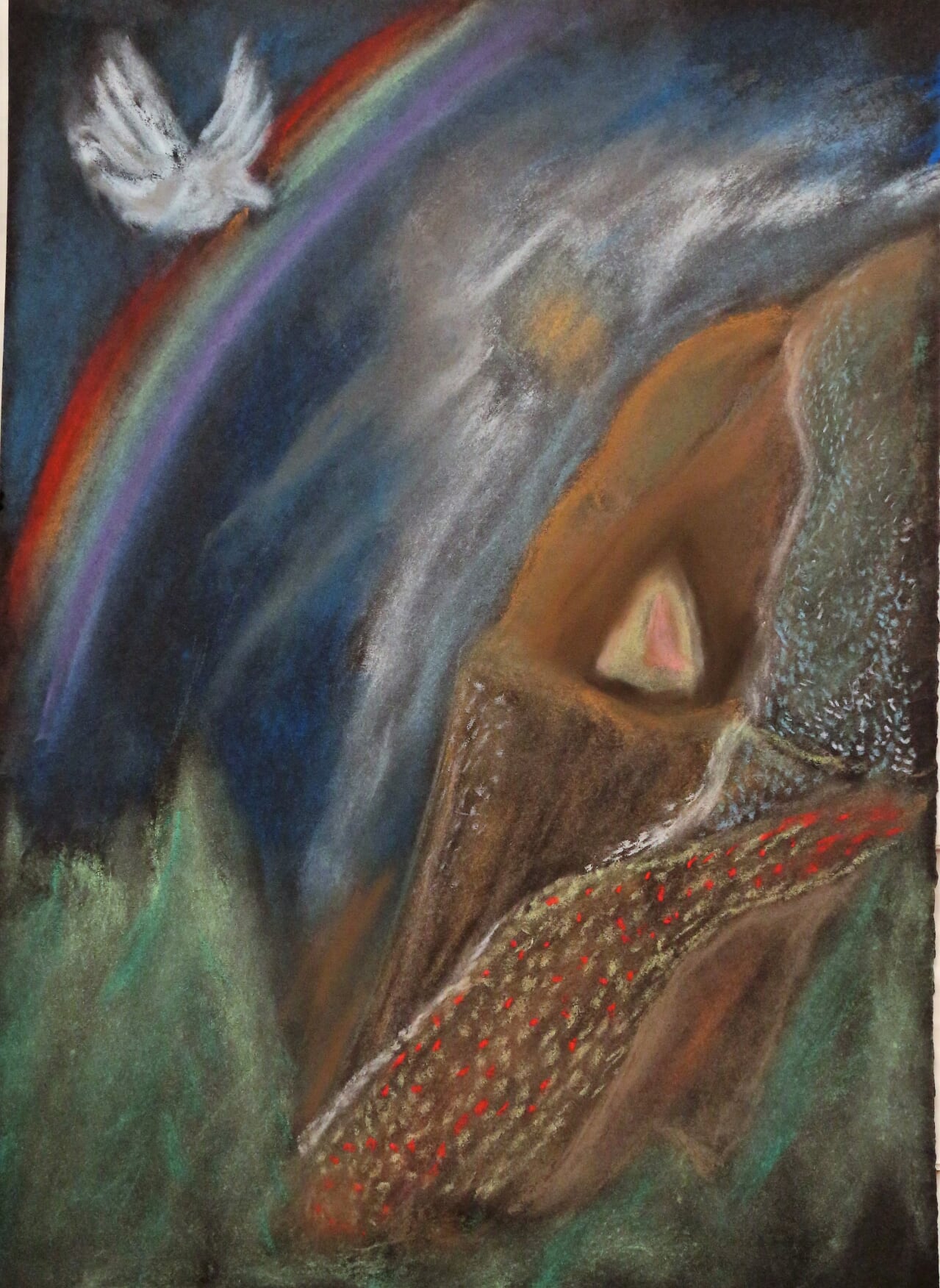 We thanked Carol for leading us in this quiet & inspiring afternoon reminding us of the steadfast love of God, holding us through the joys and challenges of life.
'For God alone my soul waits in silence, for my hope is from him.' Psalm 62:5