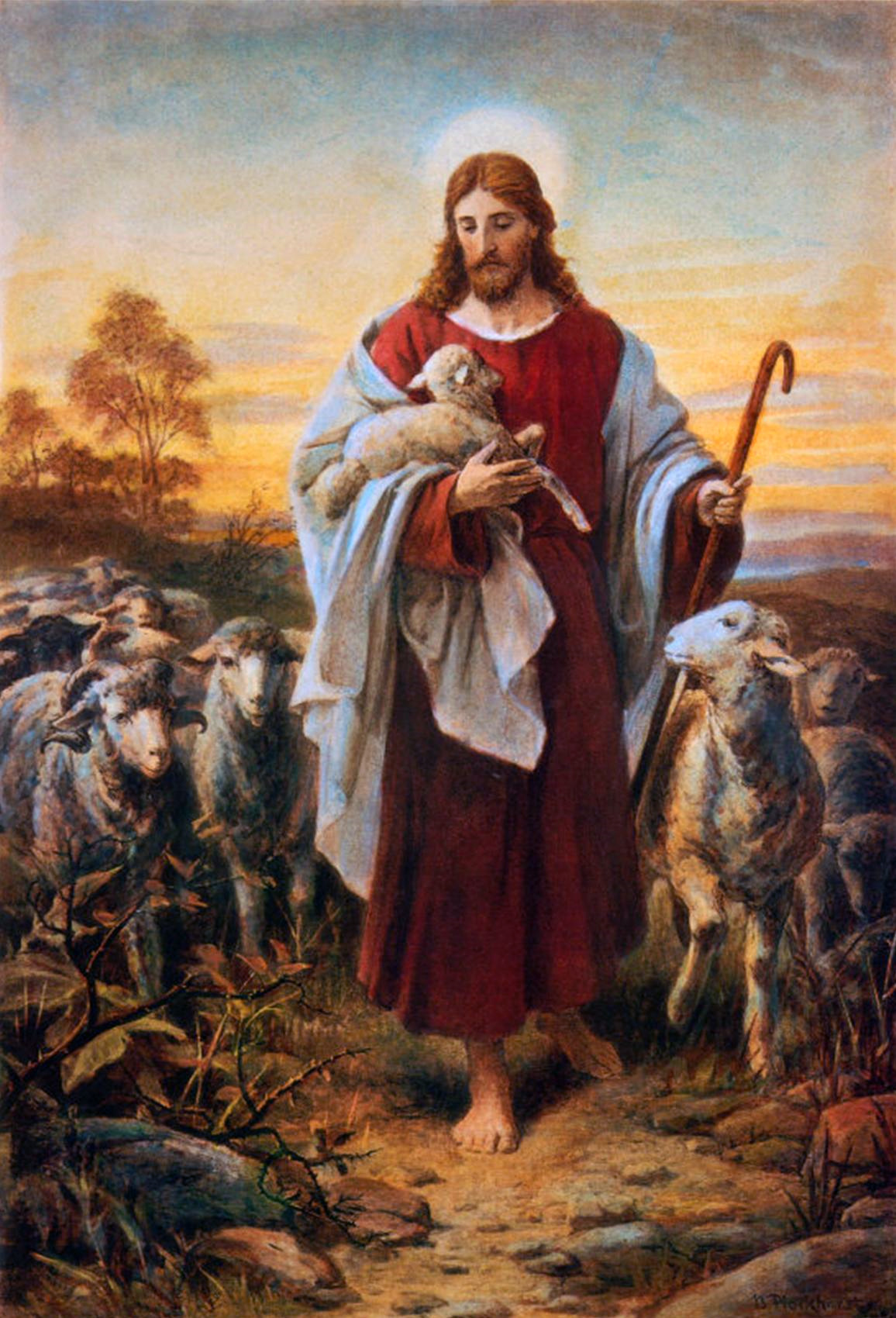 Jesus Christ is Risen.
He is risen indeed. Hallelujah!   
Acts 2:42-47
1 Peter 2 :19-25
John 10:1-10
I have just come in from reading my Kindle in the garden. You could have heard a pin drop! It was so quiet!  One of the benefits of the lockdown is that we no longer live under a flight path!
Walking on Bearsden golf course and up onto Castle Hill one has a fantastic view looking south over the city. To the south-west, beyond Clydebank is the airport.  It is possible to see a row of planes, maybe easyJet, all lined up, going nowhere!  Whilst this may be good news for the planet, its not such good news for the economy and those who work in the airline business.  Nor is it good news for those looking forward to a holiday anytime soon!  We are told to be patient – the curve is flattening, the stats are going in the right direction……..
However, we all know this virus is not a problem that will disappear as soon as lockdown is lifted. So, we must adapt and adjust our lifestyles accordingly.  This may seem a daunting prospect!
The gospel today is from St John's gospel.  Jesus says "I am the good shepherd"; a shepherd who guides us, protects us and ultimately saves us – such is the call on our political leaders, scientists and physicians in this crisis.  We all rely on their knowledge and expertise to lead us through this pandemic into safer pastures; but to do this they need our support and, most importantly, our prayers.
Jesus also says "I am the gate for the sheep".  Through this imagery he is telling us that there is only one way that sheep can find safety; and that is through him.  Only through Christ can anyone come in from the dangers of a fallen world and find safety and rest inside.
"I came that you may have life, and have it abundantly" Jn 10:10
We may feel we are not experiencing life in abundance now. Certainly, we are not able to jump onto planes, into cars, not even visit friends, families and some shops.
But Christ brings us life of a different nature: he brings us love, forgiveness and hope.  By his spirit he warms our hearts and souls and assures us of his presence with us – and so he equips us for this journey which we find ourselves on now.
It is through Christ we find salvation, pasture and life!
I will look forward to joining you all again via You Tube on Thursday for our morning Eucharist. Please feel free to telephone me at any time.
My love and prayers to you all as always
Andrea
A Prayer for God's blessing
 Loving God, bless and receive all who are affected by Coronavirus:
Especially:
Those who are sick and afraid
Those who are especially vulnerable
Those for whom home is not safe or available
Those who have lost their livelihoods
Those who have lost their lives
Those mourning for loved ones.
Amen
Collect for Second Sunday of Lent
Almighty God, you see that we have no power of ourselves to help ourselves: Keep us both outwardly in our bodies, and inwardly in our souls; that we may be defended against all adversities which may happen to the body, and from all evil thoughts which may assault and hurt the soul; through Jesus Christ our Lord.   Amen