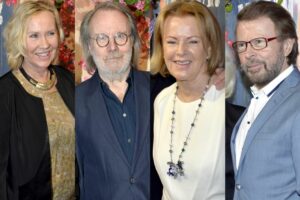 Dear All
I hope you are all well.
This morning we had a great gathering for our Sunday Eucharist – we were even treated by Gordon at the end to a voluntary on the piano consisting of a mix of Abba's Waterloo and the tune to Thou Whose Almighty Word! It was excellent!
Saturday September 18th St Andrew's Cake Walk –  meet at Church 12.00-2.30.  Followed by tea in hall.  All welcome for the walk, just the tea or both!  Donations welcome to fund raise for the church.
Sunday 19 September Laura is planning to run the Loch Eilde Mòr 10k trail race as part of the Glencoe Skyline weekend.
Laura is keen to raise money for the St Augustine's Dumbarton, food bank "Food for Thought"
The link to her just giving page is https://www.justgiving.com/crowdfunding/laura-gormley-food-for-thought?utm_id=1&utm_term=QkDAA8zMm
Well done Laura for undertaking this!
Below is the text from today's sermon.
Trinity 14 2021  St Andrew's Milngavie
Isaiah 35:4-7a
James 2:1-10.14-17
Mark 7:24-end
I think many of us have been shocked and riveted, in equal measure, by the news that Abba have regrouped and plan a concert next in London next year. I've always been a big Abba fan, so this was literally music to my ears.  It seems incredible that after four decades these talented Swedish musicians are uniting  to sing together once again –  bringing joy to so many fans! I couldn't help thinking what an example of resurrection this is!  A proof that new beginnings are possible, even in the most unexpected of circumstances.
So, we continue to pray….. for other resurrections …….
This week we receive further news of the military withdrawal from Afghanistan, the plight of those left behind and the implications for the future of that country.
Next Saturday is the 20th anniversary of the terrorist attacks on the World Trade Centre, The Pentagon and the hijacking of flight 93. As we look at our world twenty years on from that dreadful day, we may reflect how we felt then as we watched the horror unfolding on our television screens. I can remember feeling terrified, we lived in London then, were we the next target? Even more troubling, what was the US response going to be?  The world seemed a very precarious place then.
Now twenty years on much water has flowed under the bridge but we are no less vulnerable. Globally we face an ongoing pandemic, a progressive climate change plus political unease and conflict in many countries. So where do we go from here?
Our scripture today can offer various responses to the rials and tribulations of this world.
In the OT the prophet Isaiah focuses on the strength of God in a time of need.  He looks ahead to the days when nature and animals will rejoice with the return of the Lord's redeemed people to Jerusalem after the exile. It is a messianic prophecy of hope and salvation.
"Strengthen the feeble hands, steady the knees that give way; say to those with fearful hearts, "Be strong, do not fear; your God will come,   …….he will come to save you."   Isaiah 35:3-4
In his epistle James the evangelist, ever practical, is encouraging his readers to love their neighbour not just with words but also by action. He believed if faith is without deed, then faith is worthless.  Faith and action go hand in hand.
"In the same way, faith by itself, if it is not accompanied by action, is dead". James 2:17.
The gospel, however, invites a more cerebral approach. Today we have two miracles, both focus on hearing and understanding.  Jesus during his ministry performed many miracles but they often pointed something beyond themselves – to a greater meaning. Today he ostensibly restores the hearing of a deaf man but in doing so he illustrates the desire to improve the hearing and speech of all who listen to him whether they have an impairment or not.
The Syrophoenician women, an alien to the Jewish culture had clearly listened and understood to all she had heard about Jesus, and it was she that recognised Jesus' true status. When she challenged him with her depth of faith, he realised that she understood his ministry was for all people.
"Yes, Lord" she replies, "even the dogs under the table eat the children's crumbs"  Mark 7: The dogs being the gentile world and the crumbs Christ.
Both she and the deaf man were completely open to Jesus, vulnerable in their total faith.  Unlike the cynical well-informed Pharisees, they did not presume they had the answers to life's questions.
We are sometimes hampered by our complex knowledge of things, our complicated lives and emotions. They can blind and deafen us. True wisdom is being conscious of what we do not know and remaining open to being taught. Deafness and blindness are not necessarily physical conditions.
The scribes were deaf to the full meaning of Jesus' teaching while hearing his words perfectly and we are all capable of "turning a blind eye" when it suits us.
Jesus will speak to us today, just as he spoke and cured the deaf man in the gospel but only when we are open and available to be approached. And when we recognise our limitations and need for God Jesus can work in us, to heal and restore our souls.
So, in response to the world today Isaiah tells us to trust in the greatness and power of God. James encourages us to exercise our faith with practical measures of help and compassion. Jesus in the gospel encourages us to listen, study and understand the Word of God. By doing so we will know that Christ is our saviour who brings hope, salvation and resurrection to us and our fallen word.
"For with God nothing is impossible"  Luke 1:37  as the angel said to Mary at the Annunciation.