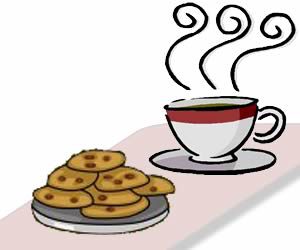 Dear All,
I hope you are well.
Below is a script of this morning's sermon.
We had a lovely gathering this morning with some rousing singing accompanied by Gordon on the organ and the piano.
Over the last year or so we have welcomed several new people to St Andrew's and what a joy that is! It's always good to worship together with new friends and as we begin to pick up our social activities, we have much to look forward to together as a church family.
Notices for this week….
Tuesday 14th September 10am Prayer Group – Garden Room
Wednesday 15th September 7.30pm Book Group – Garden Room
Thursday 16th September Said Holy Communion followed by Coffee in Friendship House
Saturday September 18th St Andrew's Cake Walk –  meet at Church 12.00-2.30.  Followed by tea in hall.  All welcome for the walk, just the tea or both!  Donations welcome to fund raise for the church.
Sunday 19 September Laura is planning to run the Loch Eilde Mòr 10k trail race as part of the Glencoe Skyline weekend.
Laura is keen to raise money for the St Augustine's Dumbarton, food bank "Food for Thought"
The link to her just giving page is https://www.justgiving.com/crowdfunding/laura-gormley-food-for-thought?utm_id=1&utm_term=QkDAA8zMm
Well done Laura for undertaking this, we hope it all goes well!
St Andrew's Milngavie Trinity 15 2021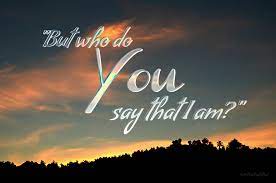 James 3:1-12
Isaiah 50:4-9
Mark 8:27-38
I was walking my dogs along the pavement earlier in the week. A passer-by smiled at me and compliment on my lovely dogs and how well behaved they were! Well, I didn't want to disillusion her too much, so I smiled sweetly, thanked her and assured her they weren't always like this! Well of course they are not! Like all the great relationships in life they can be a blessing and a curse.
This, in a sense, is the theme of our readings this morning  In the epistle, James in this extraordinary passage, extols the virtue and evil of the tongue. "But no one can tame the tongue. It is a restless evil, full of deadly poison.  With the tongue we praise our Lord and Father, and with it we curse those who are made in the likeness of God. Out of the same mouth come praise and cursing".  James 3:8-10
Of course, we all know this.  We know our tongues can bring great comfort and joy but also at moments the opposite. However, the use of speech is a great gift, and the importance of communication has been essential for humanity since time began.  From word of mouth in ancient times to parchment scrolls, newspaper, telephone, text and social media, people have always communicated effectively as possible.
In Jesus' time news travelled largely by word of mouth. And therefore, his ministry was attended by a great many rumours. For a lot of the time, he was followed about by large groups of people who had heard stories about him and in those pre newspaper days could only join in the news by being there.
In the gospels we hear the stories of those who come into direct contact with Jesus.  But we hear very little about these others, the shadowy mass of people hanging around the edges of all the action and we wonder what they may have thought and said about him. And in today's gospel Jesus asks his disciples what are people saying about him? "Who do people say that I am?" He asks and they answer quite readily. But then he goes to the heart of the question and asks "But who do you say that I am?" And the disciples go quiet, it is much easier to pass on conversation and repeat other people's opinions than have to state your own personal opinion and only Peter is prepared to risk an answer. "You are the Messiah"     
Technically Peter is right, and I expect he was thinking that that was the end of the subject, after all that was what Peter's understanding of Jesus was; a great man sent from God teaching the ways of the kingdom, bringing wholeness and healing to people's lives, offering love and forgiveness to all he met. And yet – there was more….
"The son of man must undergo great suffering… be killed and in three days rise again"
Not what he was expecting…….naturally Peter was horrified at that thought and the way the conversation was going because suddenly we are entering into unknown territory. We are entering into the world of the divine and the world of the mysterious, both transcend our understanding. Jesus explains it to Peter by saying,  "You are setting your mind not divine things but on human things" He says to the crowd and his disciples "Whoever wants to be my disciple must deny themselves and take up their cross and follow me."  Mark 8:34
It sounds challenging! But denying ourselves doesn't mean doing without as such, it means denying ourselves as supreme, accepting that there is something greater than us, something that brings us hope and can give us treasure more wonderful than we can imagine. But getting this treasure is not always easy "Take up thy cross" It speaks of burden sacrifice, difficulty.
In Christianity, God offers us through Christ his love and forgiveness and through the resurrection hope of salvation. It is the most wonderful gift – It is an extraordinary Christian truth! The downside to it though is, can we believe it? Like Peter we need to show trust and faith in the face of uncertainty and "set our minds on divine things, not human"
And like the people in the crowds that followed Jesus, we need to articulate this truth. To find the right words to inspire and encourage others on their journey.
As the prophet Isaiah said in the passage this morning.
"The Lord God has given me a tongue of a teacher, That I may know how to sustain the weary with a word". Isaiah 50:4